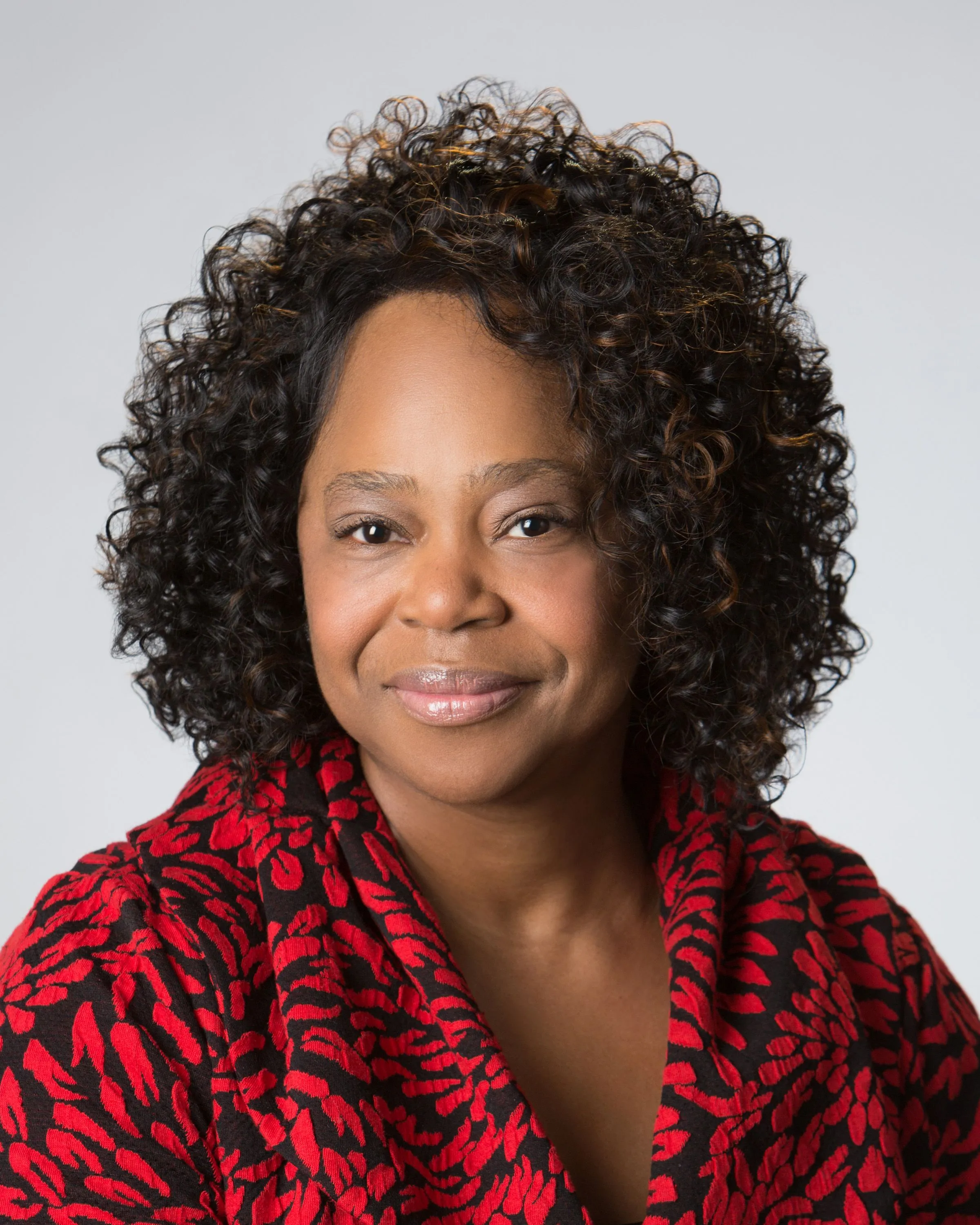 Dr. Gabriella Bryant (fondly called Dr. G) is a native Detroiter. She graduated with honors from Immaculata High school. After her call to ministry, she found her talents and interests were pointed toward helping people, especially those who were disadvantaged, or dependent on drugs and other addictions. Gabriella earned her bachelor of Business Administration from William Tyndale College, where she was Summa Cum Laude. She continued her educational path and graduated with honors from University of Detroit (UDM). There she earned a Masters degree in Clinical Psychology with a concentration in addiction studies.
Gabriella completed a 500-hour practicum experience at the National Council on Alcoholism and Drug Dependency Greater Detroit Area (NCADD-GDA). She joined the Detroit Police Chaplain Corp after finishing her Master's and her responsibilities included providing prayer, spiritual guidance and counseling to police officers. She was later appointed a Commander Chaplain where duties provided oversight to sect of Detroit Police Chaplains, served at pleasure of Chief and Deputy Chief Chaplains, and continued one-on-one service to the Detroit police officers. After years of ministry, training and service, she was elevated to Ordained Evangelist - providing wonderful, comforting spiritual guidance to people in distress.
Gabriella continued with her education and earned a Ph.D. in Clinical Psychology in 2013 from Walden University. Her research work was entitles, "Childhood Trauma, Perceived Burdensomeness, Failed Belongingness, and Their Relationship to Suicide Ideation Among Adults Diagnosed with Bipolar Disorder."
Dr. G. completed her academic years of residency in Madrid Spain, on the campus of Universidad de Madrid, Dallas, Texas, and in Minneapolis, Minnesota, on the campus of the University of Minnesota. Her internship and post doctorate field work was completed in community mental health where she treated some of the most severe mental illnesses, including major depressive disorder, schizophrenia, psychotic disorder, bipolar disorder, personality disorders, PTSD, OCD, ADHD, anxiety disorders and substance addictions. These experiences provided Dr. G with opportunity to work with a diverse population from children to adults making her a well-rounded multicultural scholar-practitioner and change agent.
Dr. G. is a member of Psi Chi Honor Society, Golden Key Honor Society, American Psychological Association, and American Association of Suicidology. She earned 3 proclamations from the Michigan State Senate for her volunteer services and outreach initiatives within Metro Detroit communities.
Dr. G. practices as a suicidologist; her therapeutic skills come from an integrative approach of CBT, reality therapy, psychodynamic, existential, gestalt therapy, grief counseling, DBT, spiritual-Christian Counseling, family systems and group dynamics. She recently earned national certification as Peer Support Specialist for Critical Incident Stress Debriefing and Diffusing for law enforcement officers and families. In addition, she is a certified trainer as a QPR Suicide Prevention Gatekeeper.
Dr. G. was one of nine authors:
Jahn, D. R., Drapeau, C. W., Wacha-Montes, A., Grant, B. L., Nadorff, M. R., Pusateri, M. J., Jr., Hannah, D. J., Bryant, G ., & Cukrowicz, K. C. (2017). Characteristics of and barriers to suicidology training in undergraduate and clinically-oriented graduate-level psychology programs. Suicidology Online, 8, 104-113. Retrieved from http://www.suicidology-online.com/
It is available here: http://www.suicidology-online.com/pdf/Issue%202017%20VOL%208%20(2).pdf